Naruto Shippuden: Kizuna Drive pits Naruto and friends against an unseen foe responsible for the disappearance of ninja from Hidden Leaf Village. New characters will descend onto the scene and unexpected plot twists are revealed as players discover who seeks vengeance upon Naruto.
In Naruto Shippuden: Kizuna Drive, two modes of play will be available to challenge everyone's ninja prowess. In Story Mode, journey with a band of NPCs (non-playable characters) through more than a dozen missions that wait to be conquered. In Free Mission Mode, build a ninja dream team to overcome evolving combat situations where up to four friends can fight together and perform special combo moves via ad hoc local wireless network. Featuring a new and devastating Kizuna Drive Combat System, players can volley enemies between teammates while inflicting crippling damage one after another. Time attacks precisely to apply even more intense blows, but miss the mark and the damage will be reciprocated.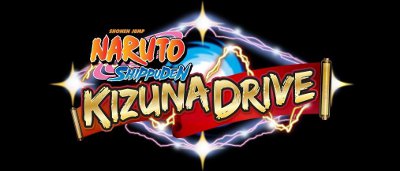 Staying faithful to the franchise, Naruto Shippuden: Kizuna Drive embraces the ninja universe while adding new dimensions to it. Not only will players participate in spectacular boss battles, they'll also be treated to an exclusive opening movie created by Studio Pierrot and music sung by Japanese Naruto voice actress, Junko Takeuchi. As if four-player co-op weren't enough, the game features bonus content where fans can access tons of side quests to keep the action rolling. Furthermore by collecting scrolls and special items, players can power up their characters or give them special abilities.
Up to 4 players playable: fight with your friends as a ninja team, enjoy the bond with your friends on coop, battle together to defeat the enemies and perform combined special techniques.

Enjoy tactical fights: Several roles can be chosen for each character, gain special AI from your allies in order to handle any situation smoothly, and carefully build the team depending of the situation.